So, I raised my kids in Boulder. I supported myself as a musician and TV actress and did voice overs — anything so that I could be with them while they were growing up — be the one to greet them when they got home from school. Times were hard and times were great. I struggled as a single mom and took in bookkeeping jobs and sewing when things got really tight. But we got by. My kids grew up with music in the house. Our place was usually the rehearsal place as well, and my kids grew up knowing all the words to all the songs we played and all the parts to every acapella song I arranged.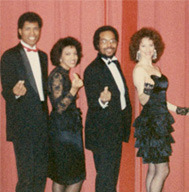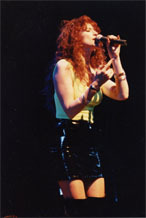 By the time my son was ready to head off to college and my daughter was on her way to high school, I'd reconnected with Bradley, we'd fallen in love and gotten married. Trouble was, he lived in Austin and I lived in Boulder. Eventually we realized we needed to be in Austin. Looking back, I think I felt sort of like a mail-order bride, heading off in my covered wagon with everything I owned (including my teenage daughter) to start a new life somewhere I'd never been, doing who knew what.

Bradley grew up in the Panhandle, in a little town called Wellington, and later moved on to Lubbock where he met up with some of our favorite Texas musicians of today. He used to tell me about the Texas he loved: the one where there was always a welcome and folks made ya feel at home. Lilli discovered it right away when she started high school in the Hill Country and fell in love with that easy Texas way.