I've been a singer all my life. Ok, so I was born Lorrie Singer… but no pun intended. My mother was a stage actress and singer, and her beautiful voice filled the house as far back as I can remember. My father used to love to croon and I used to think that Frank Sinatra and Bing Crosby sounded just like him. It was just natural for us all to sing and harmonize together at home and every time we went somewhere in the car. It seemed natural to watch my mother on tv and on stage at The Alley Theater, where she played so many characters… from Sleeping Beauty to The Mad Woman of Chaillot.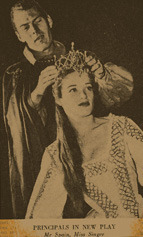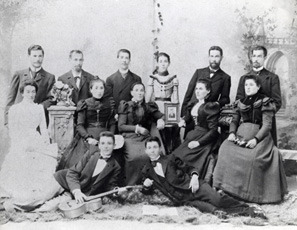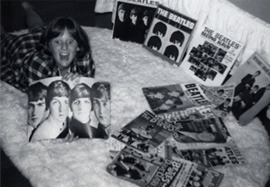 I was born in Houston, Texas and wanted to be just like the "teenagers" I idolized who wore their poodle skirts and sang along with Elvis. But by the time I was old enough to wear a poodle skirt, it was mini-skirts, Beatles and Motown. We LIVED for the AM radio and I knew every word to every song.

I traveled a lot in my teenage years. When I was 12 I spent two months traveling around the world with my parents, grandparents and younger sister, and when I was 15, my sisters and I moved to Paris, France with our mother. We'd probably still be there if my sisters and I hadn't gotten so homesick for Texas but as it was, we spent a wonderful semester there and attended ASP or L'Ecole Americaine as it was called back then. I loved that time of my life and often wish I could revisit it. It's a story in itself.

We finally went back to Houston, though, but Mom couldn't stay put for long, and we moved to Beverly Hills when I was 17. I graduated from Buckley High School along with Natalie Cole and Phyllis Diller's son Perry. Buckley was in Sherman Oaks, so I was officially a Valley Girl!!

My mom was working as an actress, doing films and television. It wasn't unusual for our home to be filled with actors, actresses and models. Alana Collins (Stewart - Rod's wife) was one of her good friends and Mickey Rooney used to call all the time just to chat. In my spare time I studied acting and voice at The Oxford Theater (now The Met in East Hollywood) with film and tv icons Jack Donner and Lee Delano. Some of Jack's other students were Barry Levinson, Craig T. Nelson, Barbara Perkins and Don Johnson. Jack's good friend Leonard Nimoy would sit in or speak at our classes all the time. The two of them were in every other episode of Star Trek back then.

For a while, I thought I wanted to be a model, so I put together my first portfolio. Those were the days. We look back and shake our heads at "the look" but back then we were so cool!!!

After college I moved back to Houston and went to work for my mom in her film company, Cinerep Productions. She made two movies – one with Sissy Spacek called "Ginger in the Morning" and the other with Richard Kiley called "The Swan Song", which won the Atlanta Film Festival that year. Working with my mom was like being around Auntie Mame. She seemed to know Everybody, and traveled back and forth to Europe, visiting with exciting friends (Princess Grace and Prince Ranier among them). Two years later, my mom was killed by a drunk driver. She was 45 years old.  Both of my sisters now lived in Colorado.  Robin was a "ski bum" in Vail, and Patti was in college in Denver.  I packed everything - including my VW bug - in the back of a Ryder truck and followed my sisters' trail to Colorado, but split the difference and settled in Boulder, where I spent the next twentysomething years.